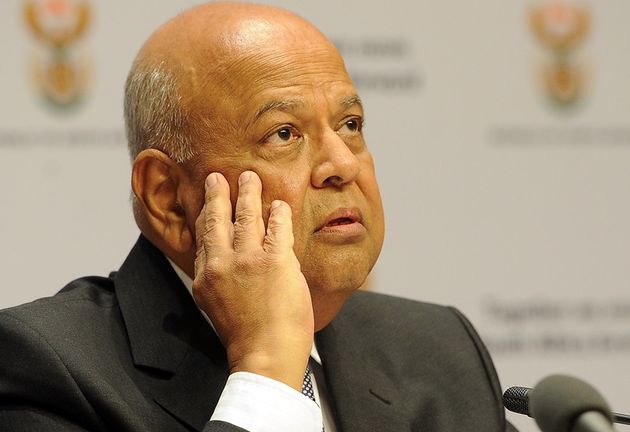 DEPARTMENT: PUBLIC ENTERPRISES
REPUBLIC OF SOUTH AFRICA
NATIONAL ASSEMBLY
302. Dr C P Mulder (FF Plus) to ask the Minister of Public Enterprises:
(1) Whether, with regard to Eskom's (a) total work profile and (b) affirmative action appointments in each year since 1 January 1994, in each case he is able to indicate (i) what number of employees is indicated as (aa) percentage and (bb) actual numbers for each race group in terms of the Employment Equity Act, Act 55 of 1998, and (ii) to which management level employees of each race group in Eskom belong;
(2) (a) which key or strategic positions in Eskom have been identified as positions responsible for service delivery, (b) by which race group each specified position has been filled in terms of the specified Act since the specified date and (c) whether each specified person has been appointed in terms of the Act;
(3) whether the workers' corps of Eskom has been sufficiently transformed; if not, what is the position in this regard; if so,
(4) whether Eskom's focus during the specified period has shifted from the delivery of power to the realisation of transformation;
(5) whether Eskom has lost any institutional memory in the process and again taken such knowledgeable persons into service in order to save Eskom and restore energy security? NW318E
REPLY:
According to the information received from Eskom
(1)(a)(i)(aa)(bb)(ii)
Annexure A provides group headcount per financial year including fixed-term contractors, the number and percentage of employees per occupational category by race and gender as well as the aggregated percentage of Africans, Coloureds and Indians.
Eskom Company workforce profile is for FY2005/6 to 2017/18 and subsidiary, Eskom Rotek Industries (ERI) is from FY2013/14 to 2017/18.
Eskom is not in a position to provide data prior to the date mentioned (from 1 January 1994) due to the following reasons:
(i) Eskom submitted the first compliance Employment Equity report for FY2005/6 to the Department of Labour (DoL);
(ii) SAP was only configured in line with the DoL reporting requirements in 2006;
(iii) Eskom Rotek Industries only started using SAP in 2013.
Further, it is to be noted the variances in headcount reported in Eskom Integrated Reports vs headcount reported in Annexure A is due to definition of temporary employees in line with Section 57 of the Employment Act, Act 55 of 1998.
According to Section 57 of the Act an employee whose services has been procured for a temporary employment service, is deemed to be the employee of the client when the employee's employment is for three months or longer.
To that effect Eskom started to align with the guidelines provided by Section 57 of the Employment Equity Act, Act 55 of 1998 in the FY2009/10.
(2)(a)
Eskom does not use the term 'key strategic positions' but instead uses the term core, critical and scarce skills.
Annexure B depicts core, critical, and scarce skills for the period 2014/2015 to 2018/2019 since these were tagged from 2014 onwards on the SAP system. The numbers provided exclude Eskom Rotek Industries.
(2)(b)
Annexure B depicts core, critical and scarce skills by race groups for the period 2014/2015 to 2018/2019, since these were tagged from 2014 onwards on the SAP system. The numbers provided exclude Eskom Rotek Industries.
(2)(c)
As with all recruitment at Eskom, the appointment of individuals in possession of these skills is informed by Eskom's Employment Equity plan, in compliance to Section 19 and 20 of the Act.
(3)
Yes, Eskom workforce profile has transformed substantially. Between financial years 2005/6 and 2017/8 there is a 22% change on racial equity and 14% gender equity change, across senior management and professionals. The table below provides details.
| | | | |
| --- | --- | --- | --- |
| Measure (Unit) | FY 2005/6 | FY 2017/8 | Change |
| Racial equity in senior management(% black employees) | 47% | 69% | 22% |
| Racial equity in professionals and middle management(% black employees) | 54% | 76% | 22% |
| Gender equity in senior management(% female employees) | 24% | 38% | 14% |
| Gender equity in professionals and middle management(% female employees) | 25% | 38% | 13% |

Eskom views transformation as a strategic imperative and within this context, strives to ensure that its workforce demographics reflects the Economically Active Population (EAP) profile of South Africa.
(3)(a)
At no stage did Eskom compromise its mandate to focus on the transformation agenda.
Eskom is cognisant of its mandate which is to provide electricity in an efficient and sustainable manner through its generation, transmission, distribution and retail value chain. Eskom is also mindful of its developmental role namely to promote transformation and economic development.
Eskom remains a critical and strategic contributor to government's goal of ensuring security of electricity supply to the country, thereby enabling economic growth and prosperity. Eskom will always strive to ensure a balance between its core business versus the transformation imperatives of the country.
(3)(b)
Eskom continually seeks to deliver transformation through recruitment and retention using targeted employee value proposition. Essential to this is attracting and retaining critical skills.
Eskom uses internal talent boards at managerial and leadership levels to aid with succession planning for critical workforce segments and actively manage talent pools and careers to achieve transformation objectives.
However, there is no doubt that during the "State Capture" period, skilled professionals with integrity – both black and white, were sidelined, victimised or left Eskom. A climate of fear and intimidation was created to ensure that corrupt practices were not challenged or exposed.
This is the damage that is now being remedied. Even these efforts are being subjected to a "fightback" by a coalition of ex-employees and their fellow travelers in various organisations.
In the interest of future generations, South Africans from all walks of life must support the endeavours of the Eskom board and management to restore Eskom, in accordance with the proposed restructuring and new business model, to sustainability.
Issued by Parliament, 25 March 2019